How it Works
Choose Your Canvas

Pick your shoe style, then select from an extensive collection of high-quality, genuine leathers. From classic neutrals to bold and playful designs, we have something to suit every style.

Personalize with Pizzazz

Let your imagination run wild! Add your personal touch with our easy-to-use customization options. Print your initials, name, or a meaningful text onto your moccs, making them truly one-of-a-kind.

Crafted with Care

Each pair of Customized by YOU! shoes are meticulously crafted by our skilled artisans, ensuring superior comfort, durability, and style. Rest assured, your creation will be as exceptional as you are.

Unleash Your Style

Once your customized moccs are complete, get ready to turn heads wherever you go! Whether you're strolling through the park, attending a special occasion, or bringing the best gift to the party, your personalized shoes will be the envy of all.
Custom Moccs are Perfect for
Baby Showers

Custom baby shoes are a thoughtful and personalized gift for baby showers. You can customize them with the baby's name, initials, birth date or a special message, making them a unique and cherished keepsake.
Christenings or Baptisms

Customize your baby shoes with religious phrases, scripture verses, names, or dates, making them a meaningful keepsake for christenings or baptisms. They can be worn during the ceremony or preserved as a memento of the special occasion.
Birthdays

Celebrate your baby's first birthday or any subsequent birthdays with customized shoes. You can incorporate their favorite colors to create a pair of shoes that matches the birthday party's theme.
Gender Reveals

Add an element of surprise and personalization by creating a memorable and visually appealing way to announce your baby's gender. They serve as adorable keepsakes that commemorate the joyous moment of discovering and sharing the exciting news with loved ones.
Pregnancy Annoucements

Custom baby shoes are a fantastic choice for pregnancy announcements as they symbolize the upcoming arrival of a little one, creating a heartwarming and visually captivating way to share the news with family and friends. These personalized shoes serve as a tangible representation of the new addition to the family, making the announcement moment even more special and memorable.
Milestones

Commemorate important milestones such as your baby's first steps, first words, or first holidays. These shoes can serve as a memento of these significant moments in your baby's development.
Sports Games

Custom baby shoes are great for sport games as they allow parents to show their team spirit and support while adding an adorable touch to their baby's outfit. These personalized shoes create a sense of unity and excitement, making the little one a part of the game day experience and capturing memories for years to come.
AND MORE...

Remember, custom baby shoes are versatile and can be tailored to suit any occasion that holds meaning for you and your little one. They offer a wonderful way to celebrate and express your love and creativity while creating lasting memories.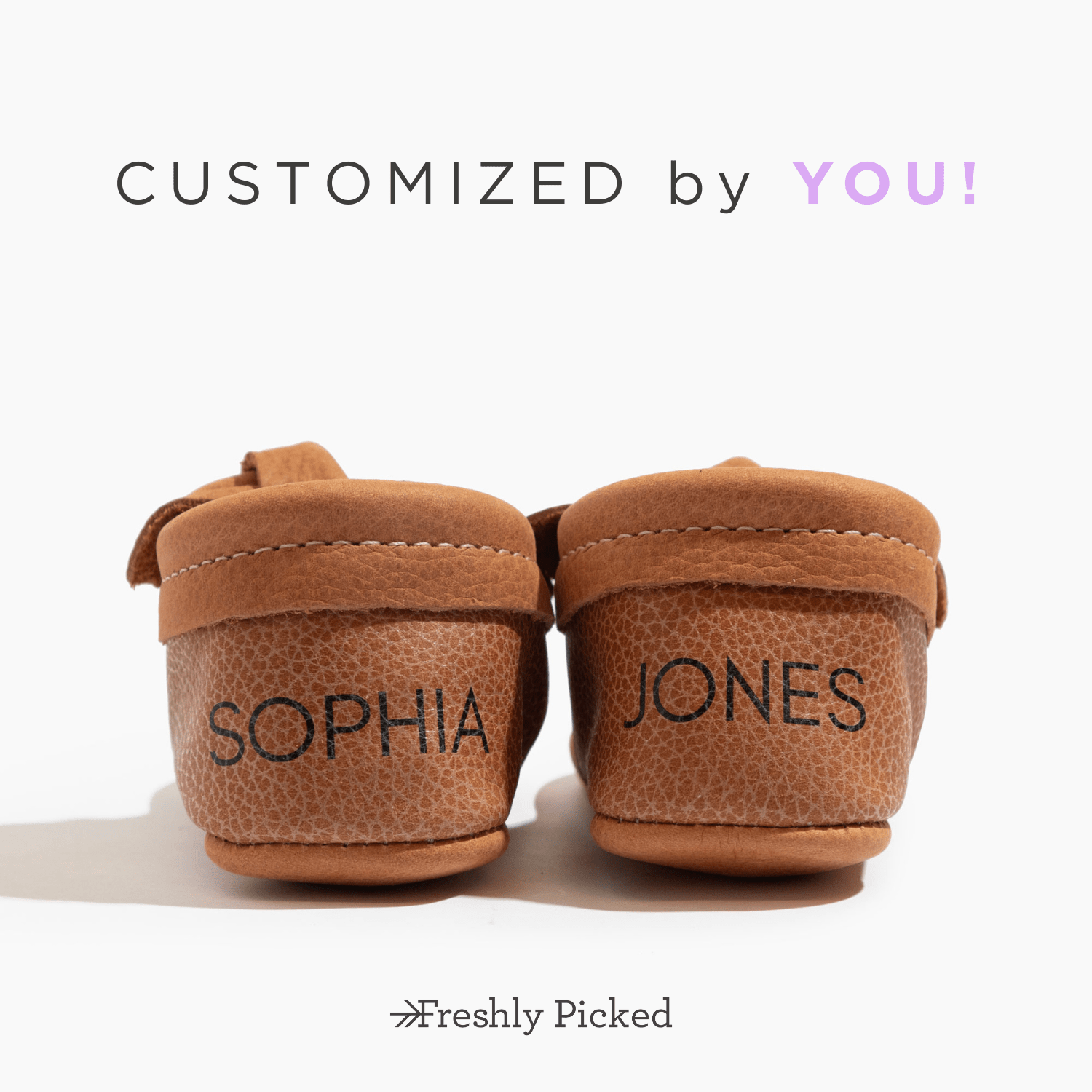 Custom Soft Sole Baby Shoe
Regular price
$65.00
Sale price
$65.00
Unit price
per
Sale
Sold Out
We understand that every baby is unique, and that's why our Customized Baby Shoes allow you to create a one-of-a-kind pair! 
Share
View full details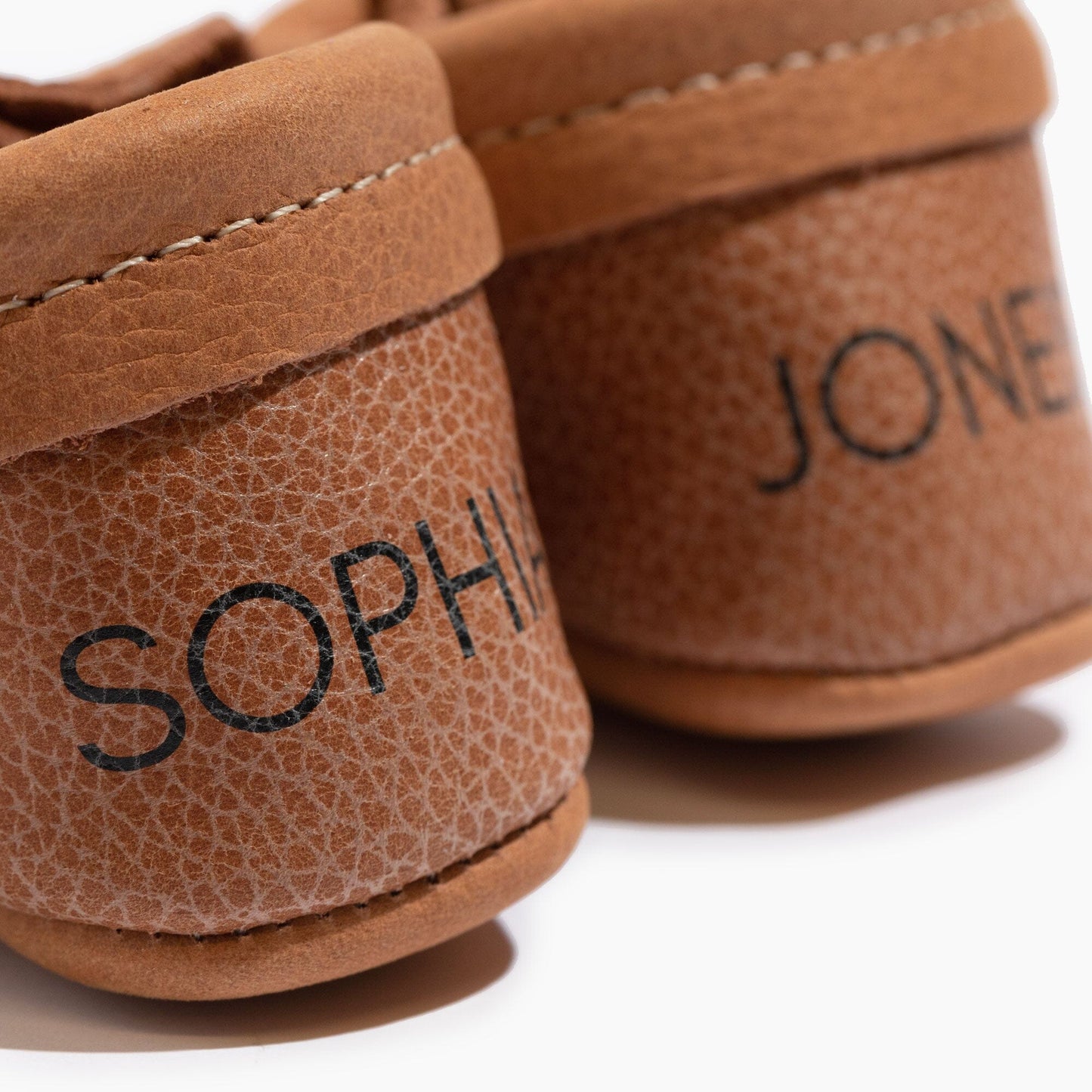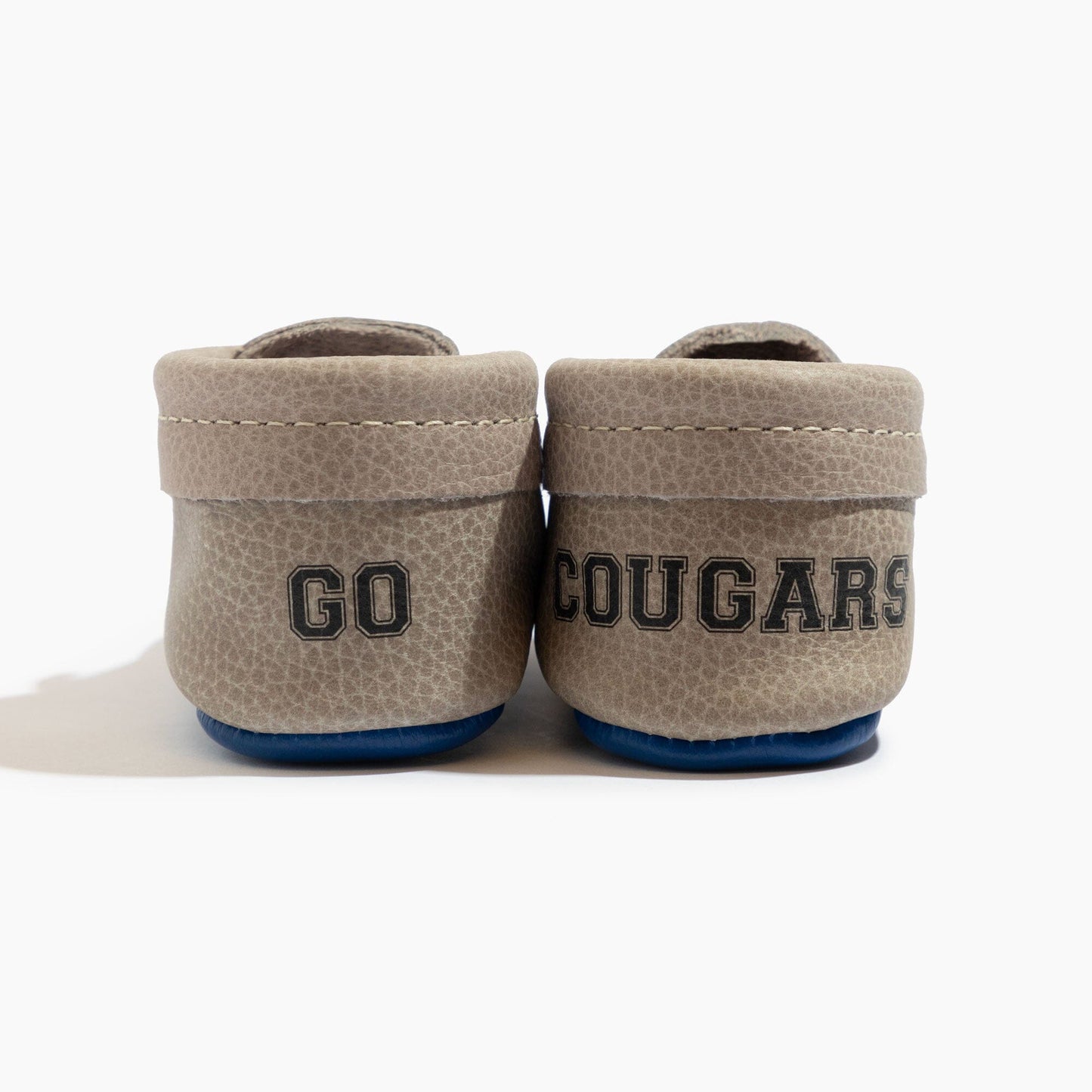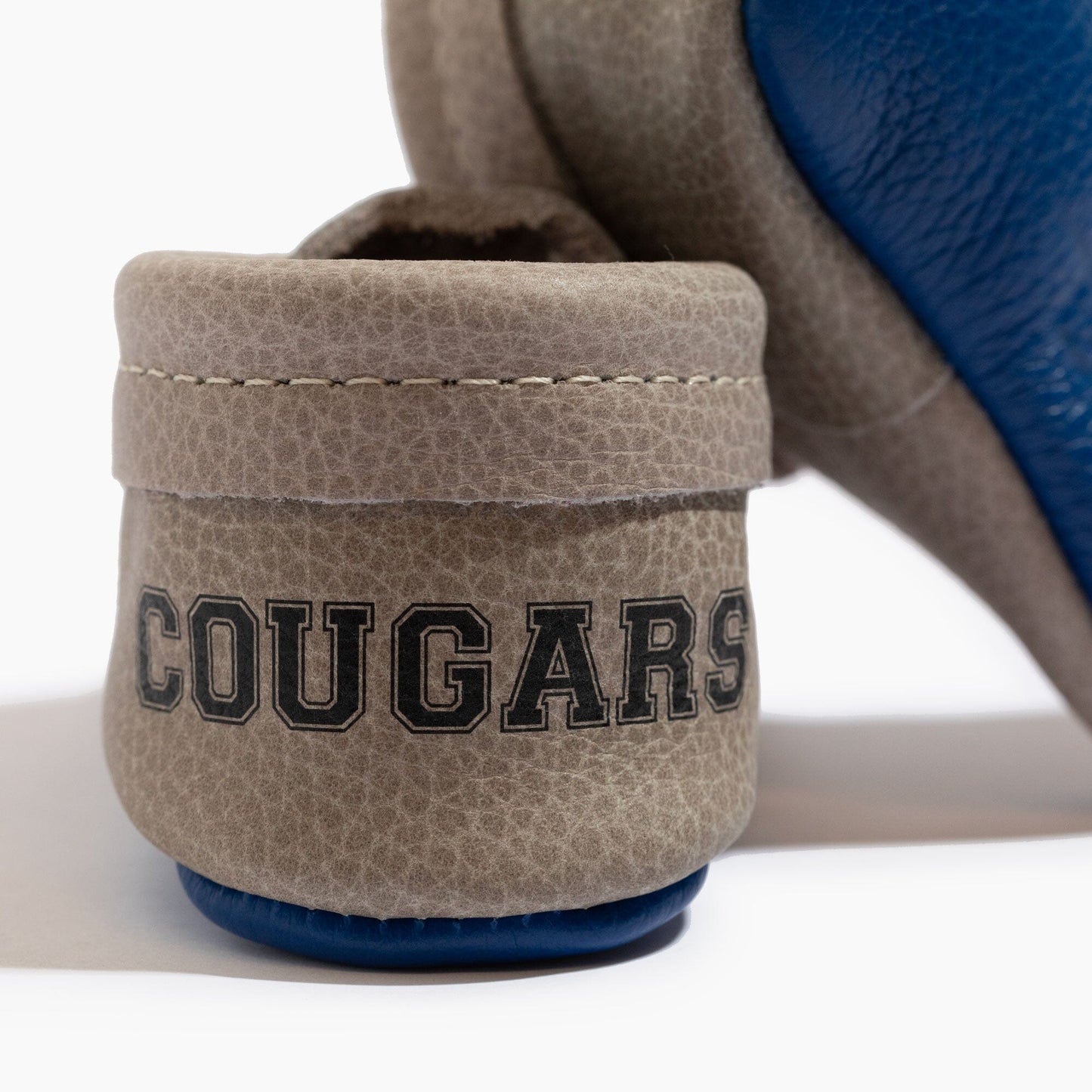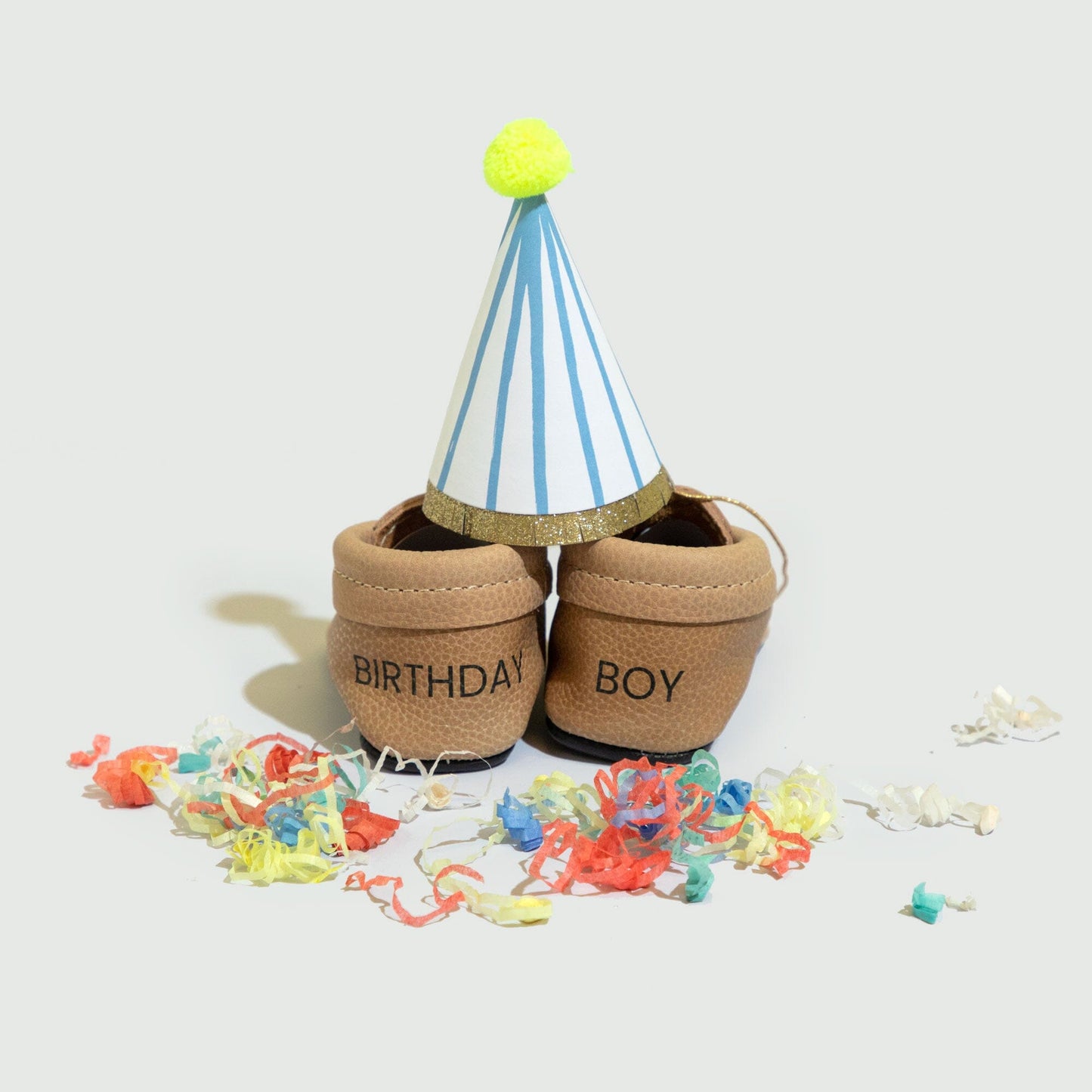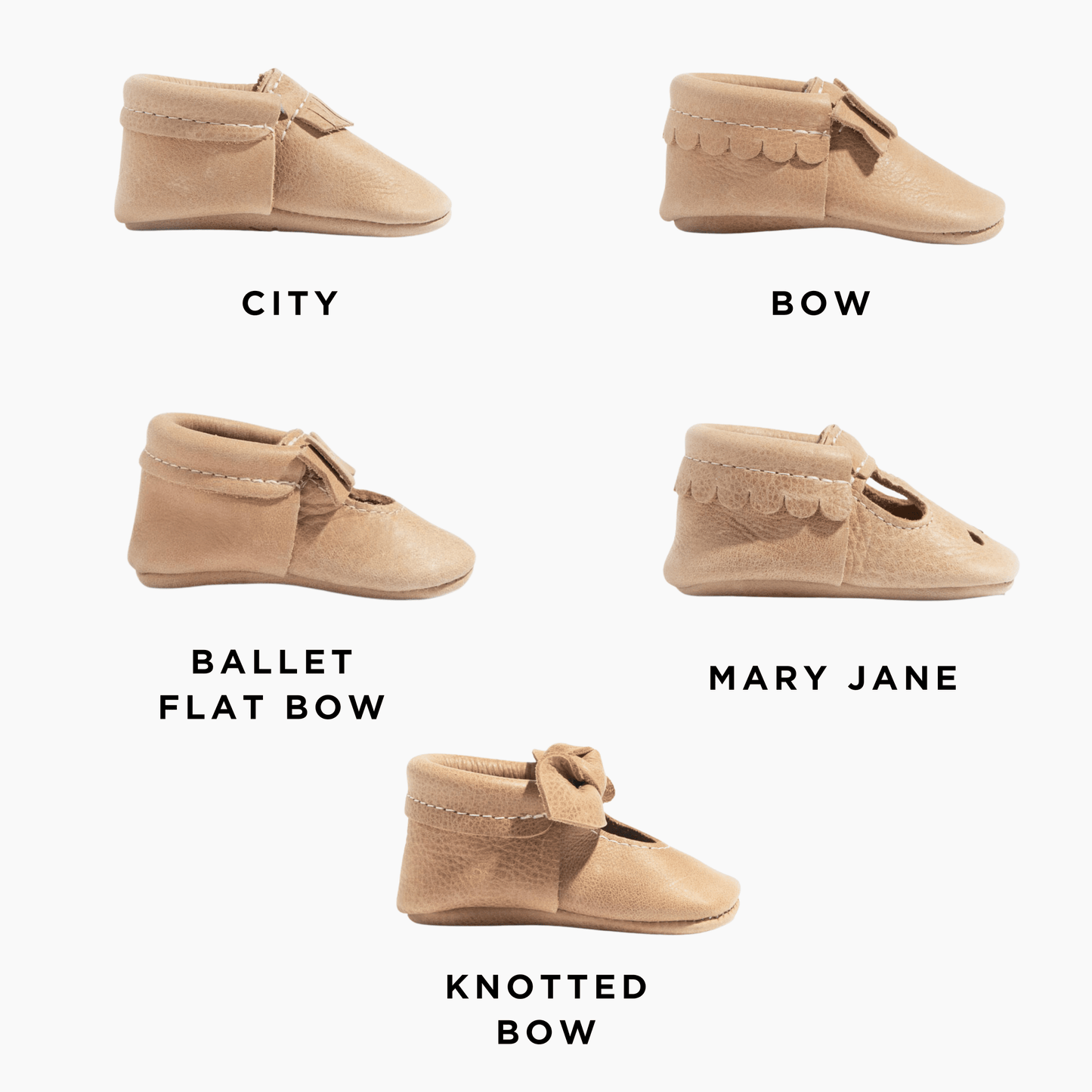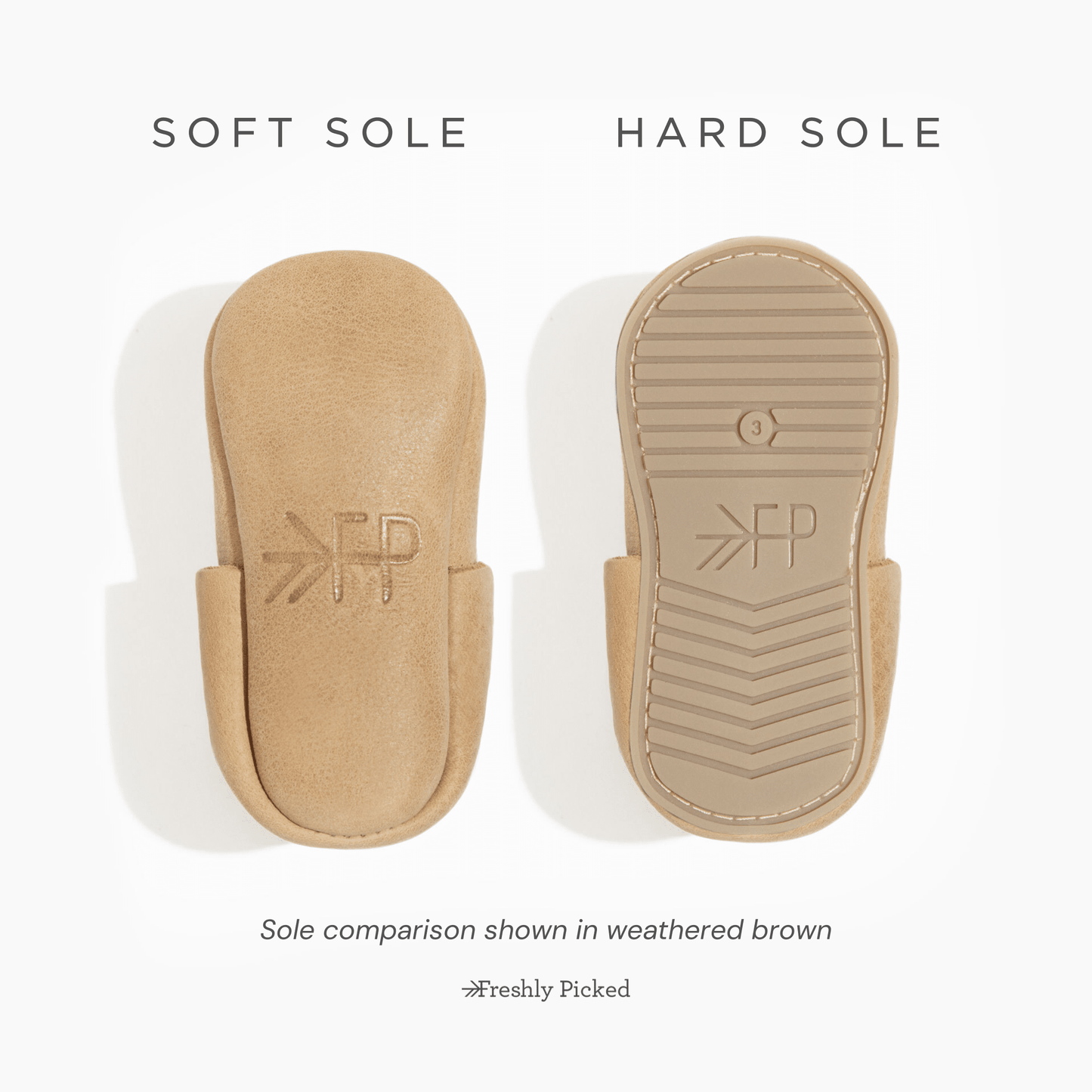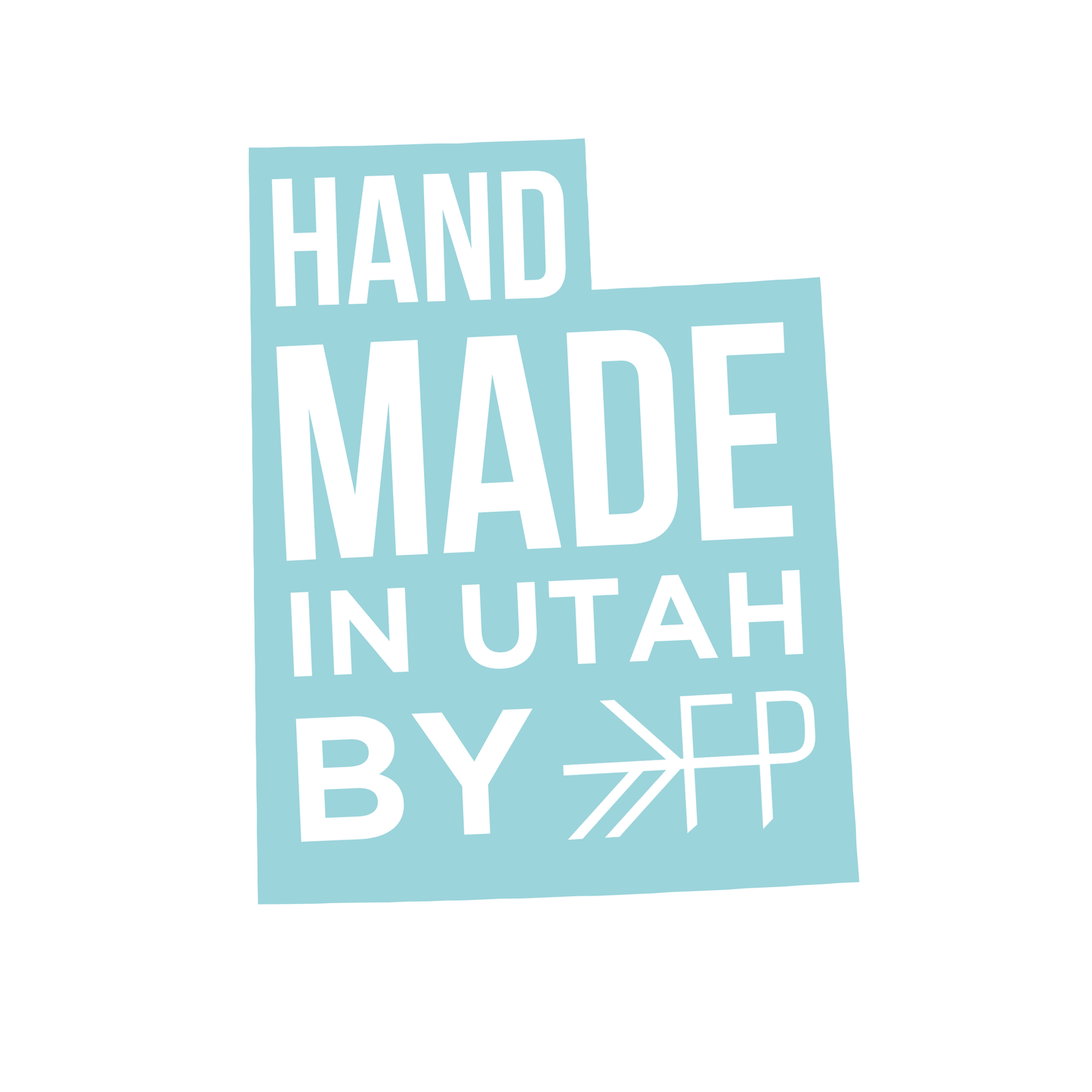 Custom Hard Sole Baby Shoe
Regular price
$69.00
Sale price
$69.00
Unit price
per
Sale
Sold Out
Tiny steps, big imagination! Unleash your inner designer and start creating today!
Share
View full details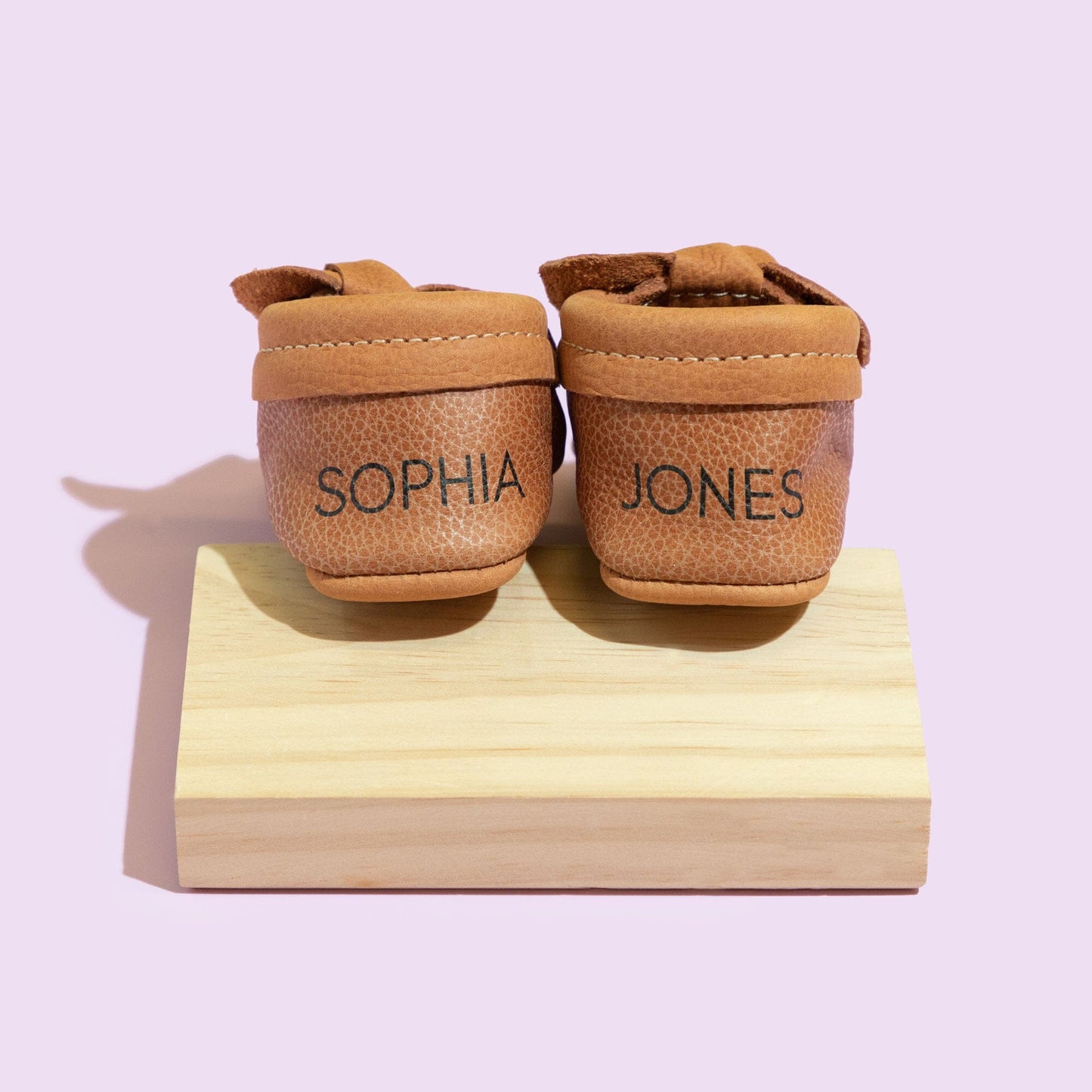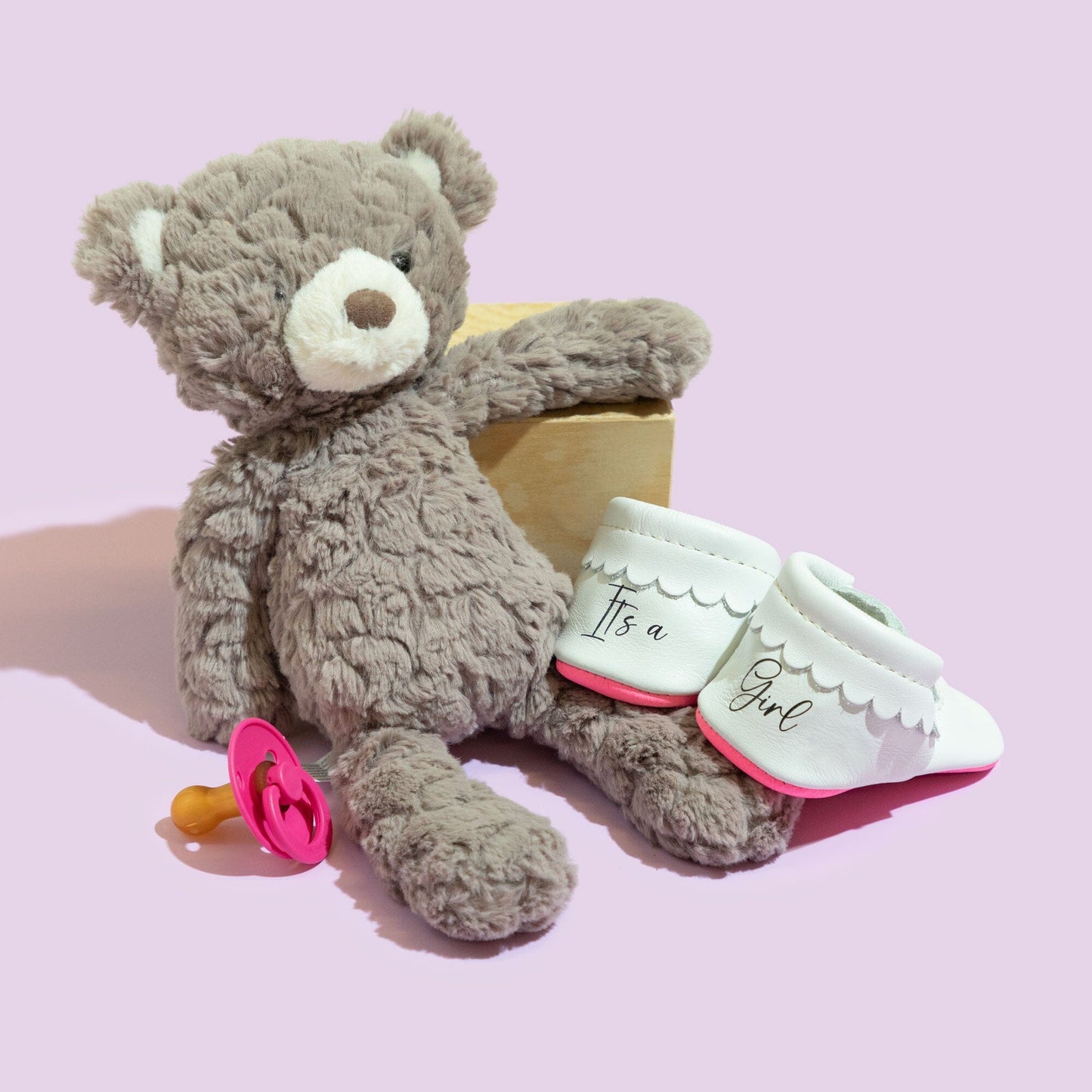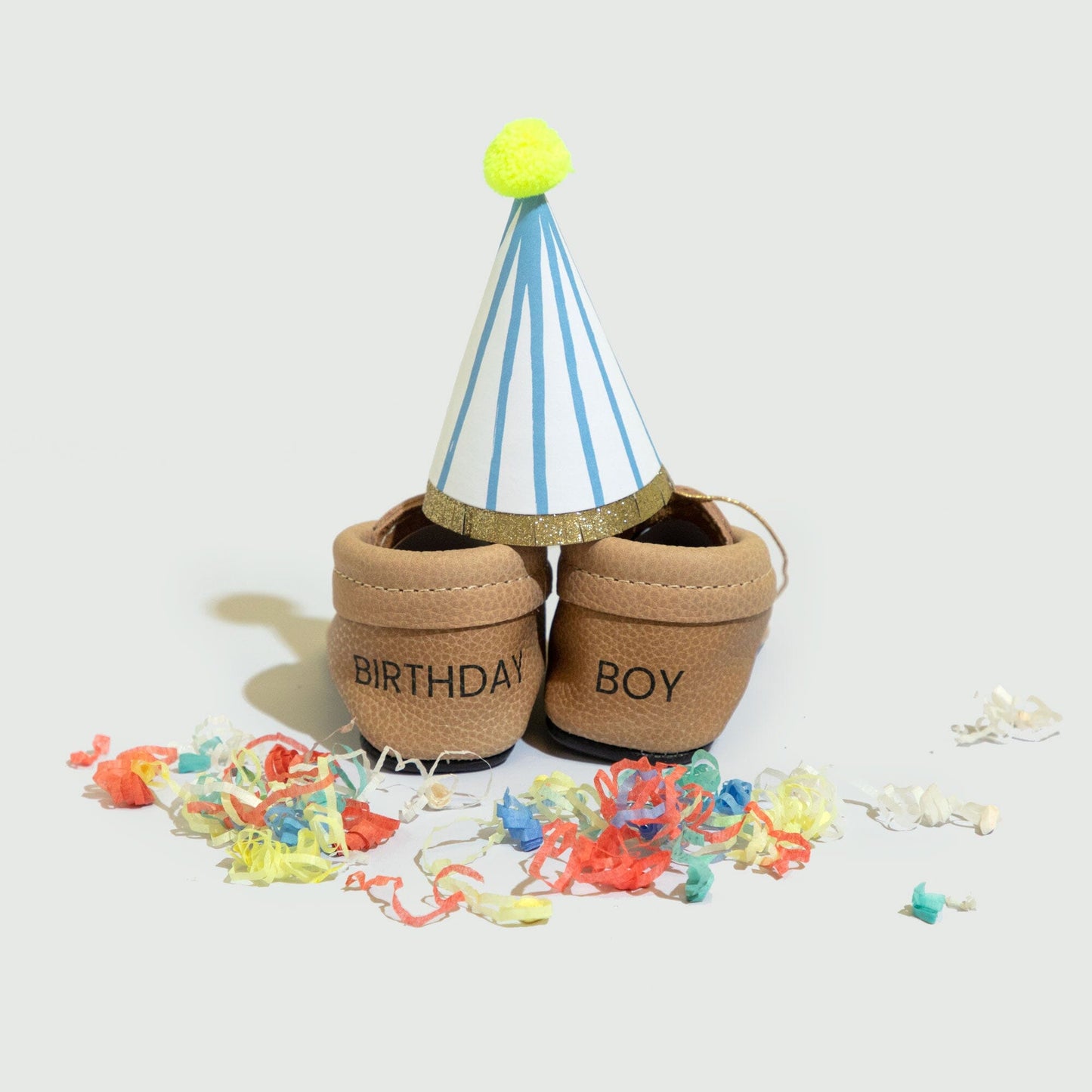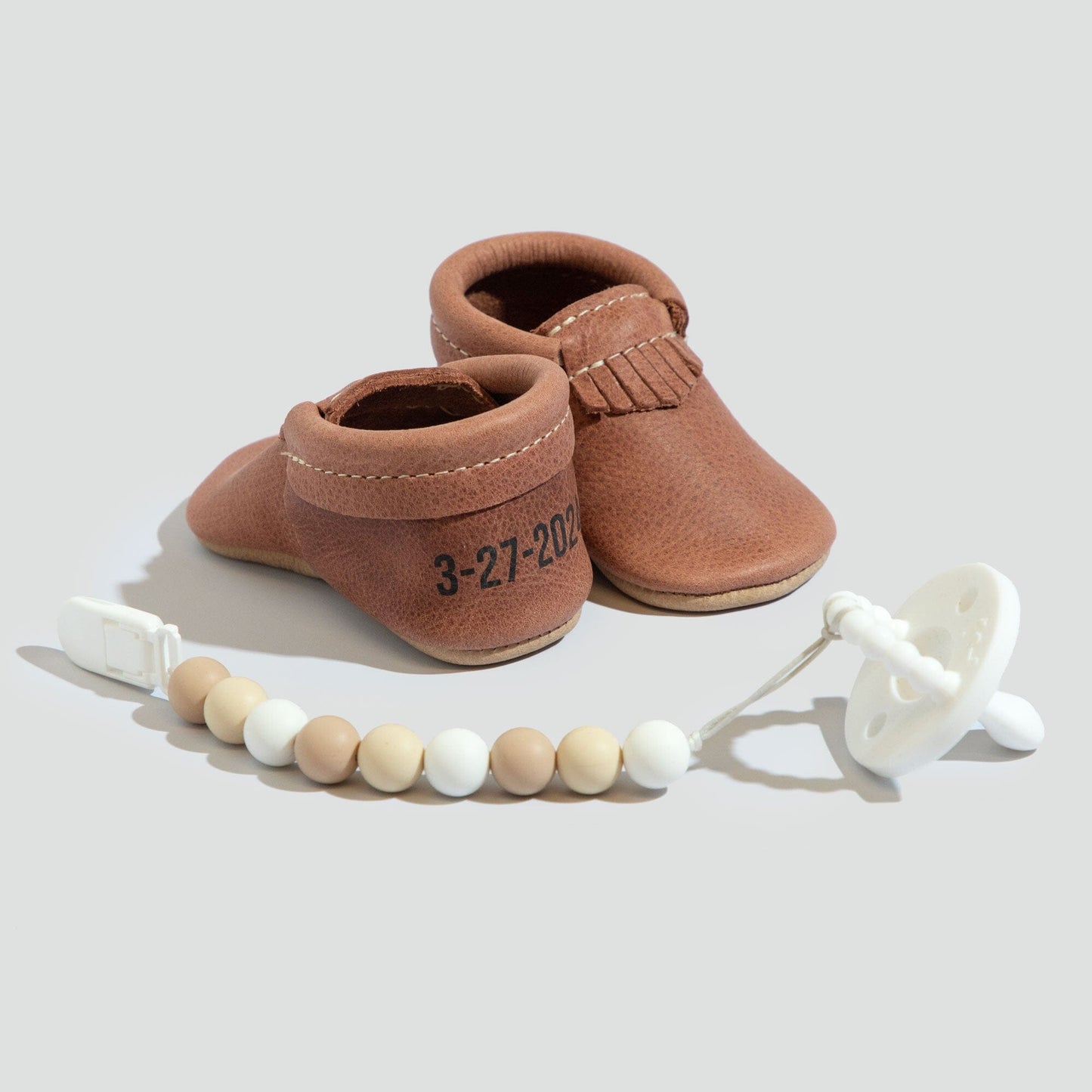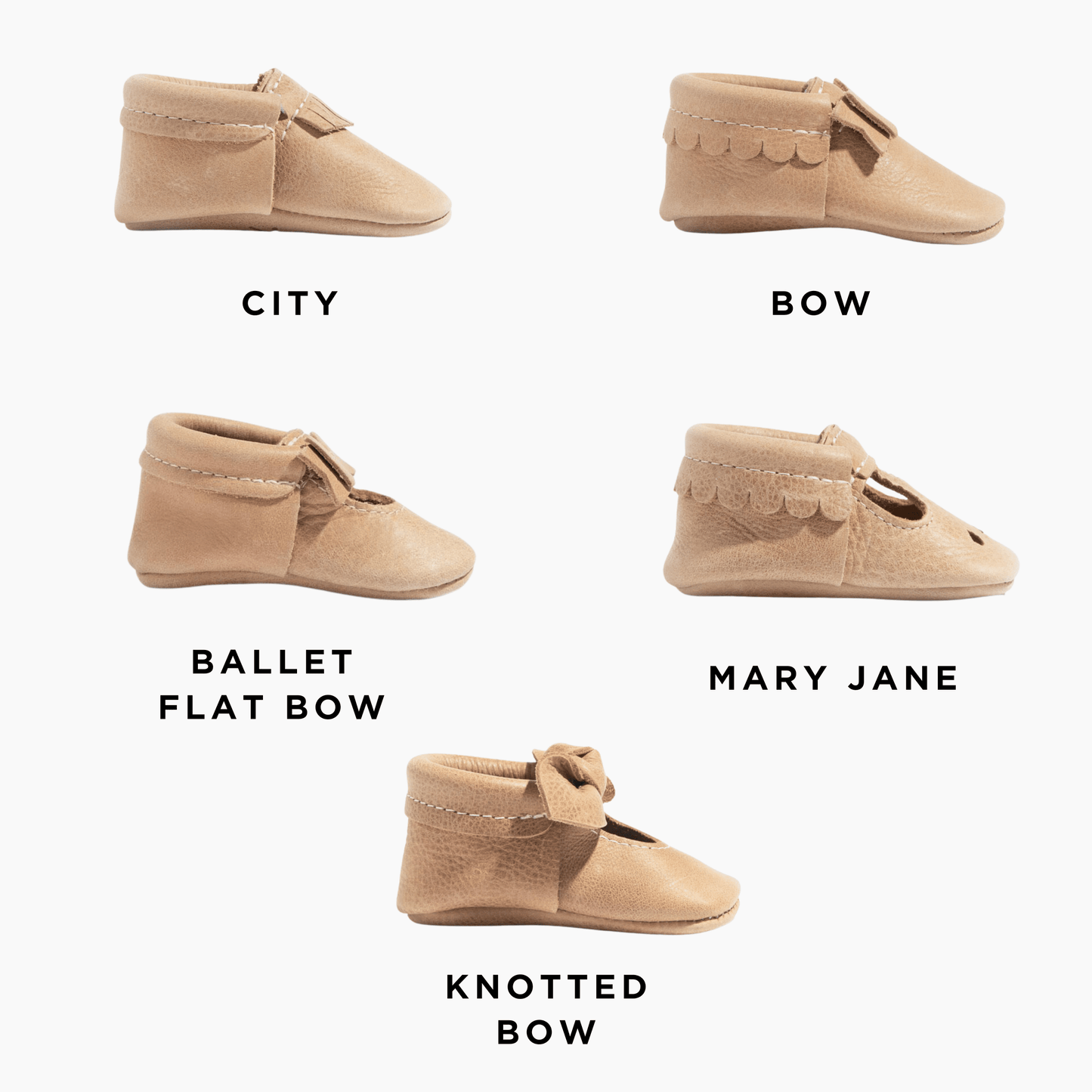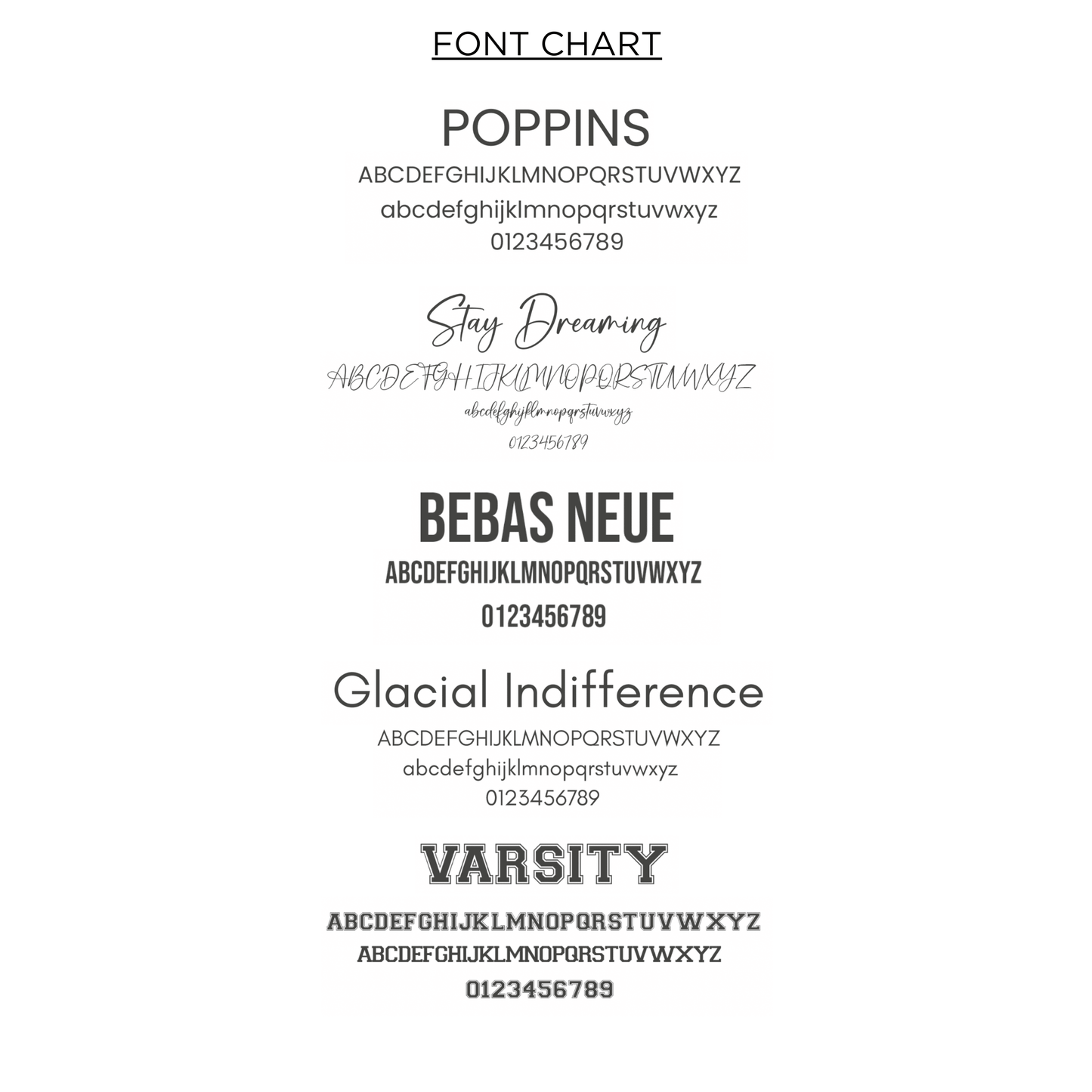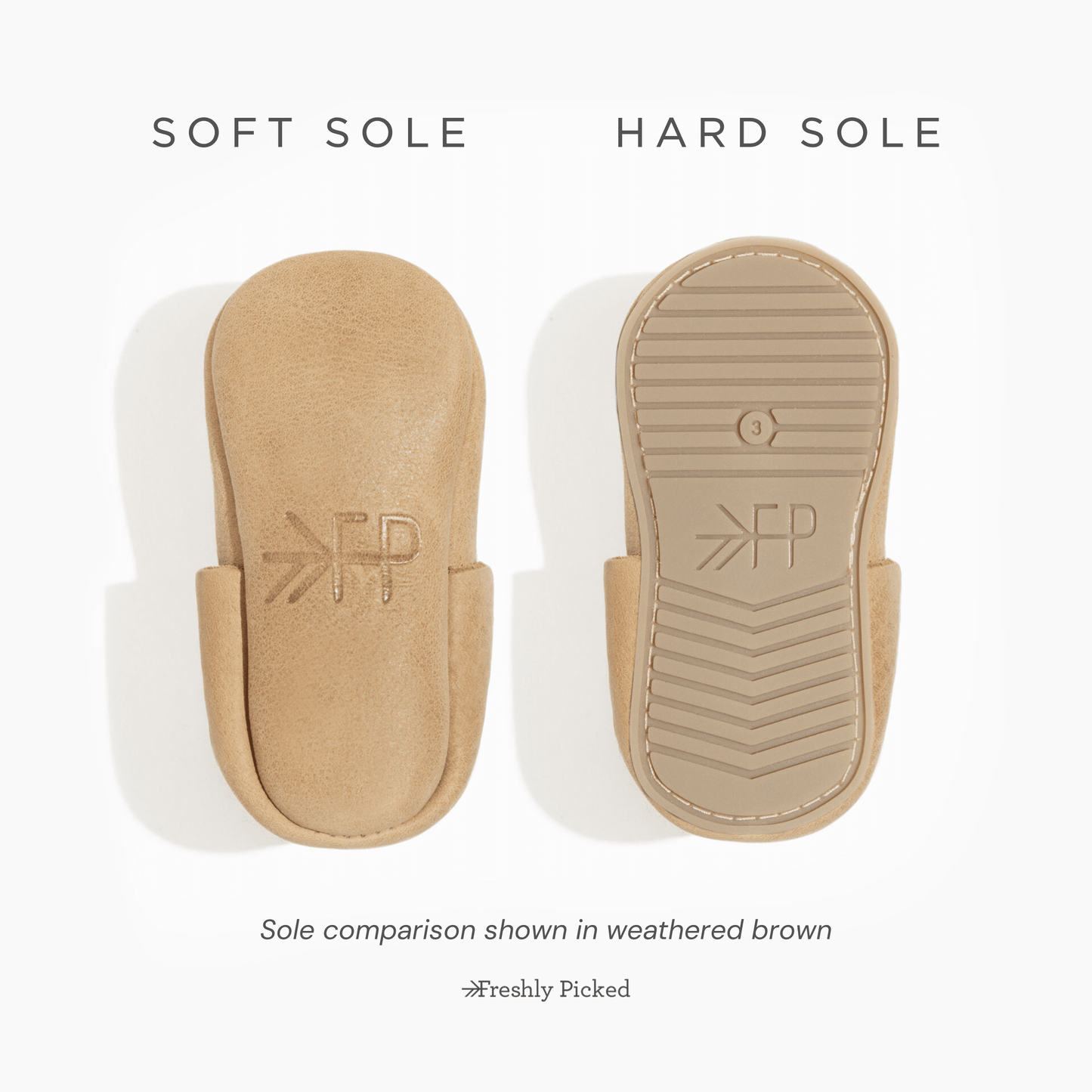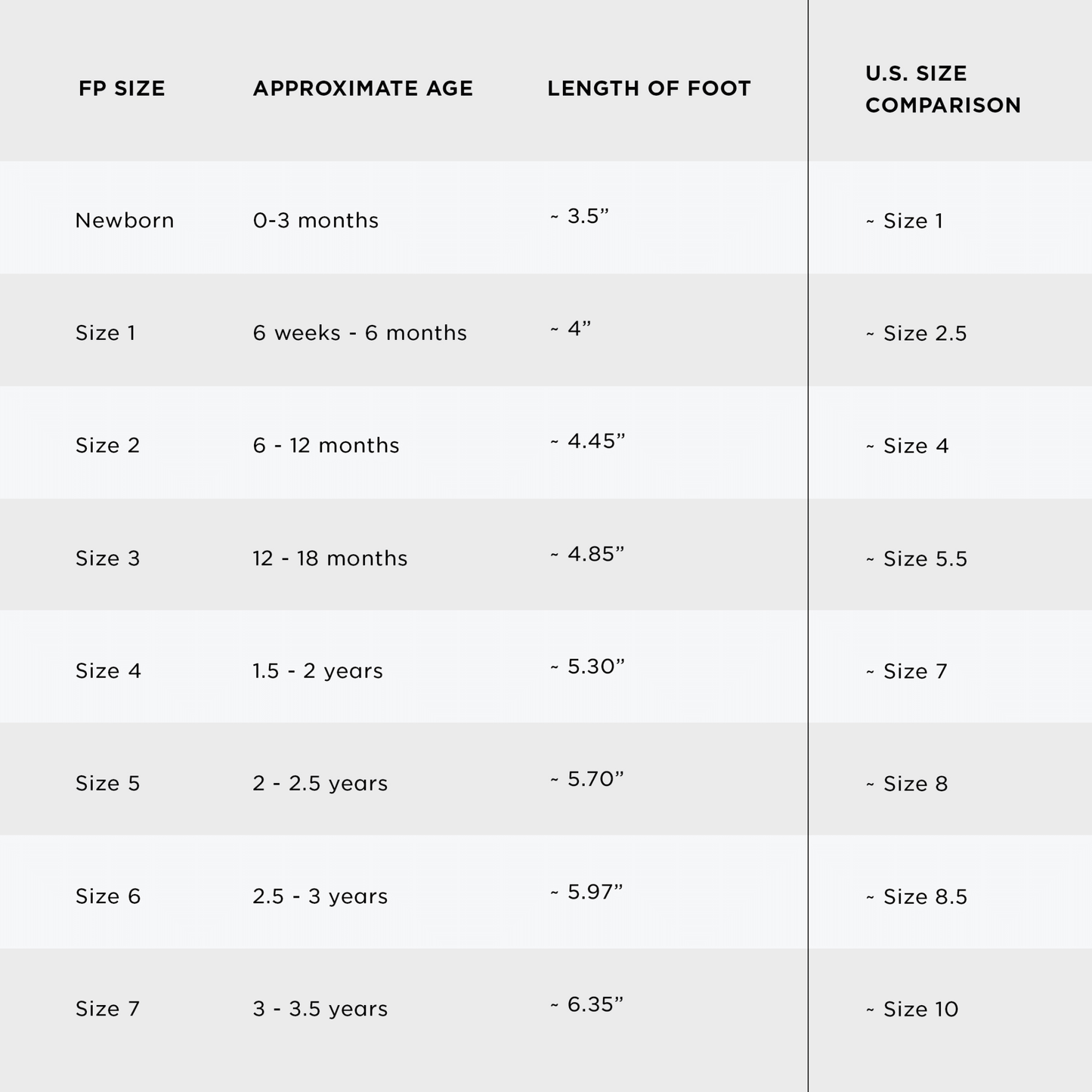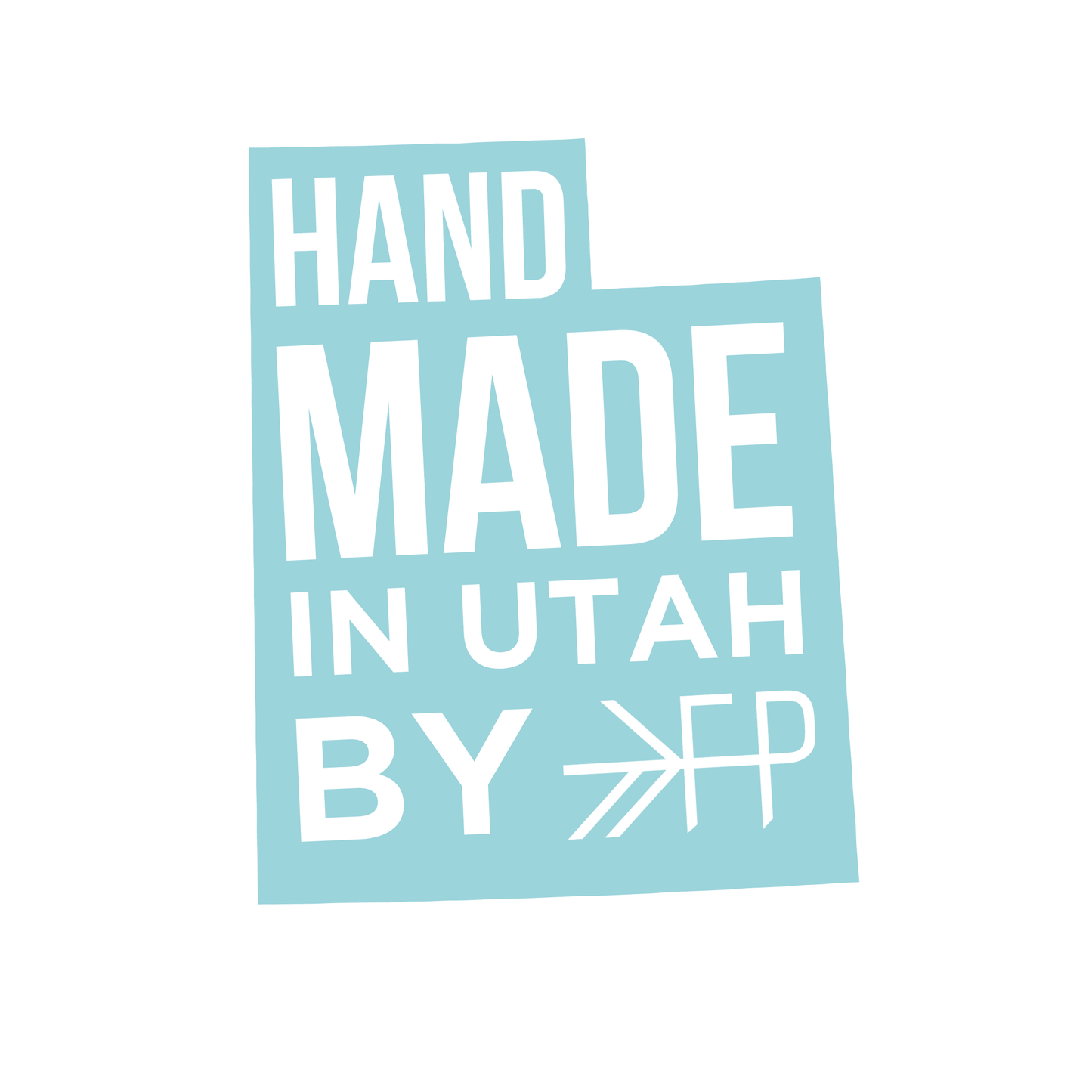 Customized by YOU! FAQ
What are soft soles Customized by YOU?

Create your own unique mocc with our Custom Baby Shoe option! Choose your leather color, style, and add text to the heel if desired! **Please make sure any text is 100% correct before purchasing.
What can I customize on my soft soles?

Soft Sole styles: Ballet Slipper, Bow, Oxford, Ballet Flat Bow, Chelsea Boot, City, Shearling, Mary Jane, Knotted Bow or T-Bar
Leather Color: Weathered Brown, Zion, Red Rock, or Salt Flats
Shoe Size (1-7)
Text: Can include name, date, phrase, etc.
Font Color: Black
Font: Poppins, Stay Dreaming, Bebas, Varsity or Glacial Indifference
Sole Type: Soft Sole or Hard Sole
Sole Color: Weathered Brown, Zion, Red Rock,Salt Flats, Bright White, Bright White, Ebony, Mustard Yellow, Neon Pink, Neon Yellow, Lilac, Alta, Cobalt Blue, Red, Green, Blush, Gold, Platinum, Rose Gold
Can I purchase these in Hard Sole?

YES! Start customizing your Hard Sole Baby Shoe here.
What is the return/exchange policy for Customized by YOU purchases?

Because custom-made shoes are specifically made for your baby, all custom-made baby shoes are FINAL SALE - No returns, exchanges.
How long will it take to ship my customized baby shoes?

Shipping times will be slightly longer than our standard shipping times due to the time it takes to make your unique soft soles special just for you. Please allow an additional 1-3 business days.
**See Statement of Principles for ALL approved customization